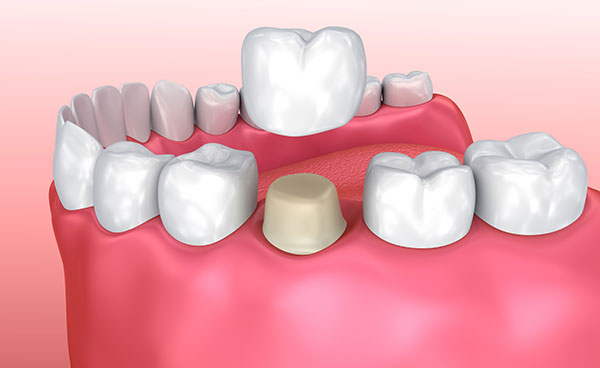 Dental Crowns in Maple Ridge
Your Cottonwood dentists here in Maple Ridge can help you with your dental crowns. Dental crowns are tooth-shaped "caps" that are placed permanently over the natural tooth. They offer patients an appealing and strong restorative and cosmetic treatment for teeth that are damaged or unstable. Cottonwood Dental provides high-quality dental crown restorations in our Maple Ridge dental office.
Your Cottonwood Dentists Help You Restore Your Teeth to Full Health
A dental crown is created based on a mould of your affected tooth, leading to a perfectly matched restoration. Depending on the type of material you choose for your restoration, the colour can also be matched to your surrounding teeth.
Dental crowns can be useful for teeth that have been cracked, chipped, or broken, or those with large fillings that compromise the structure of the tooth. They can also be used for cosmetic purposes, such as covering misshapen or discoloured teeth.
Book an Appointment with your Cottonwood Dentists
If you are looking for beautiful, durable, and cost-effective restorative or cosmetic dentistry options in Maple Ridge, Cottonwood Dental is here to help. We have provided dental crowns for hundreds of patients to help them achieve full function and a gorgeous, imperfection-free smile.
Your Cottonwood dentists are accepting new patients for dental crown treatments as well as other dental treatments. Contact us to find out more about our practice and to request your appointment.
Our staff is here to help you find the next appointment that fits your schedule, and to answer any questions you might have about our practice. We look forward to welcoming you into our growing dental family right here at Cottonwood Dental!
New Patients always welcome
Book Your Six-Month Checkup Today!