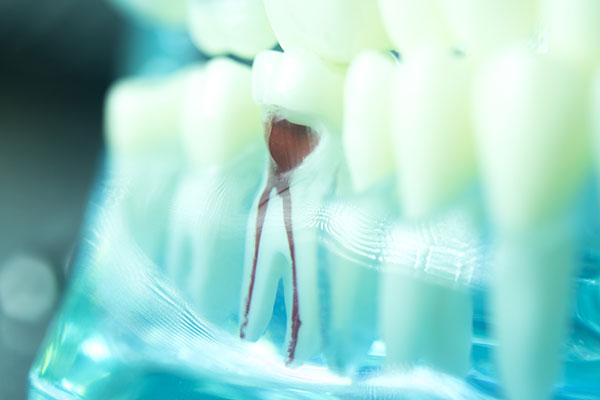 Root Canal Procedures in Maple Ridge
Extensive tooth decay is a very common challenge in dentistry, which is why many Canadians require root canal procedures at some point in their lives. When tooth pain begins to impact your life, you'll want relief as quickly as possible. Cottonwood Dental can provide root canal procedures directly from the comfort of our dental office in Maple Ridge.
Maintaining Your Smile, One Tooth at a Time
Advanced tooth decay occurs when bacteria are able to enter a tooth and affect the tooth pulp (soft tissue containing blood vessels and nerves). Root canal procedures are often recommended to treat advanced tooth decay. A root canal allows us to clear out the infected tooth pulp and preserve the hard outer shell of the natural tooth. This prevents the spread of infection while leaving the normally functioning tooth intact.
Root canal treatments are very common and typically straightforward procedures. We provide our patients with a local anesthetic to make the process as comfortable and painless as possible.
Book an Appointment With Your Maple Ridge Root Canal Professional Today
Our Maple Ridge root canal professionals use advanced technology for your convenience. We also offer a comfortable setting in our clinic to deliver root canal and other kinds of treatments. Contact us to learn more about our practice and the treatments we offer.
Make sure you request an appointment for a dental x-ray if you have been experiencing continuous tooth pain. Our team will be able to determine if tooth decay is at the root of your pain. Book a comprehensive dental exam today at Cottonwood Dental to start the path to pain-free eating, smiling, and talking!
New Patients always welcome
Book Your Six-Month Checkup Today!