'Teeth Whitening Near Me' In Maple Ridge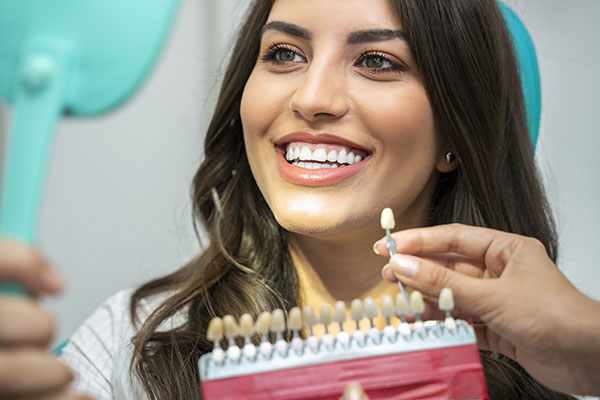 Cosmetic Dentistry & Teeth Whitening Maple Ridge, BC
Teeth Whitening Near Me
We are your 'teeth whitening near me' professionals in Maple Ridge and we are here to help you with a brighter smile. Many of our patients come to us with the same goal: Achieving whiter, brighter teeth. A pearly white smile is often easier to achieve than most patients realize. Our professional whitening products and services can help you feel more confident when you speak and smile, leading to a better overall quality of life.
In-Office Teeth Whitening Services
Our in-office whitening services are ideal for patients seeking rapid, highly effective teeth whitening. If you have an upcoming event (such as a wedding or graduation photos) and you want your teeth to sparkle, book an appointment with our dental team for professional teeth whitening today!
Take-Home Teeth Whitening Kits
Our Maple Ridge teeth whitening professionals have a variety of treatments available for you. For patients looking to achieve a whiter smile at home, we have take-home teeth whitening kits available at our dental clinic. Although they follow the same process as teeth whitening products sold at drug stores, these kits contain more of the active whitening agents, leading to better overall results in less time.
Learn More About Our Whitening Products & Services
Our staff here at Cottonwood Dental is highly invested in helping patients achieve their cosmetic dentistry goals. Ask our dentists today about our teeth whitening products and services and learn which option is right for you.
Our staff is available to answer any questions you might have about our whitening treatments and to help you find the next available appointment that suits your schedule. Contact us, we can help you with your smile!
New Patients always welcome
Book Your Six-Month Checkup Today!